It dawned on me as I was making this list just
how
many good songs were released this year. I never had the thought that 2016 would be such a good year musically as the year was passing, however in hindsight I can definitely say there's been many great releases. Additionally I did notice that compared to my "K-pop 2015" playlist there are many more tracks on this years', which also tells me that 2016 did deliver in that aspect. Like last year I'm going to make a separate post for title tracks and b-sides, just because it would be too difficult to cram the two into one ranking,
as well
as expanding the list to 15 tracks instead of 10. I listen to
way
too much music, basically. Let's go!
Red Velvet - Russian Roulette
Funnily enough I wasn't much into the song at all when I first listened to it, but after hearing it a few times I couldn't get it out of my head. I love the electronica-infused bubblegum-pop sound and the chorus is incredibly infectious.
NCT U - Without You
Every once in a while a song comes along that at first listen has an impact big enough for you to feel your life slightly changing. That was what happened with this track as it from the beginning made me feel something completely new and different, truly
feeling
every note deep inside my heart.
Produce 101 - In The Same Place
Out of all the songs
B1A4's Jinyoung
has produced for girl groups this year (and you will see many more, I promise) this one is my absolute favorite. It's sweet and feminine but at the same time mature, heartfelt and absolutely stunning.
Luna - Free Somebody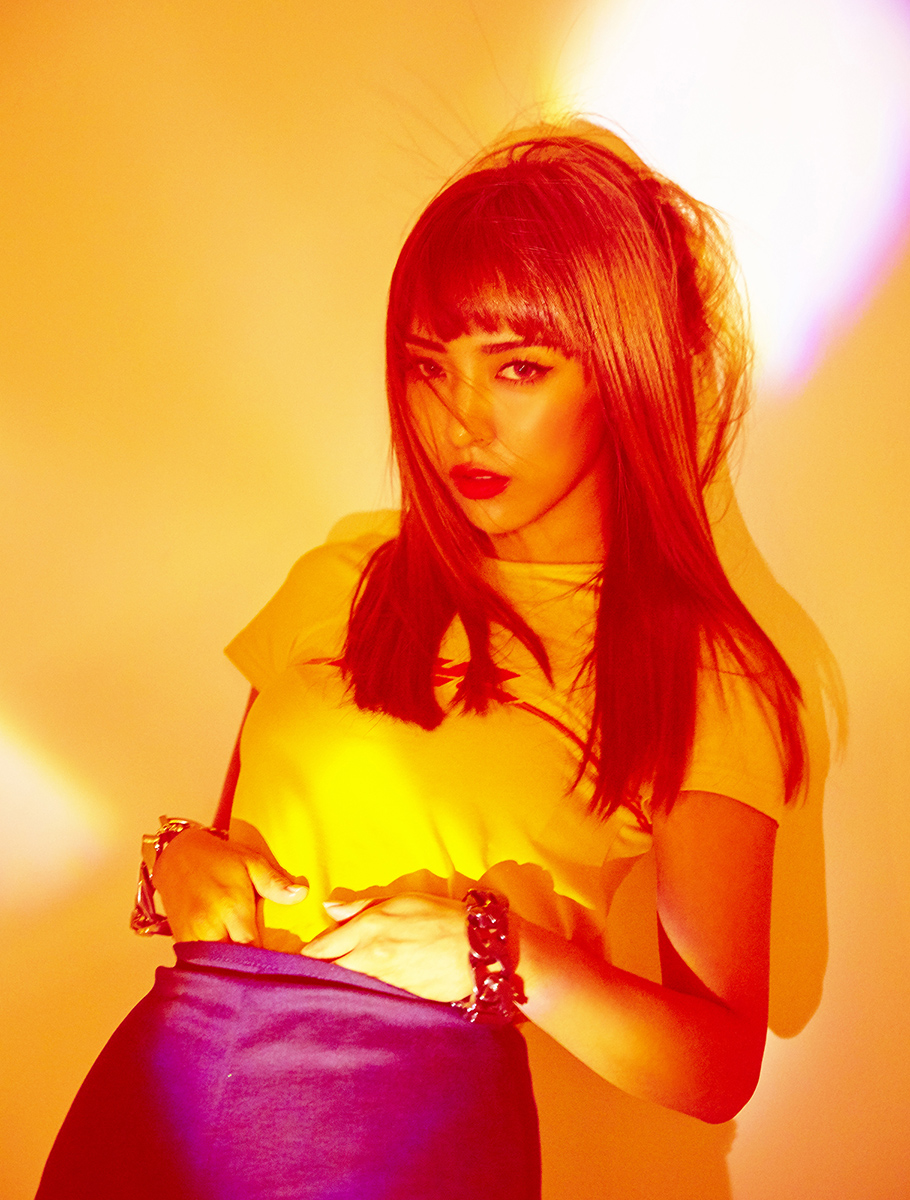 When a group member goes solo you always wonder what direction they will go musically, and
boy
am I happy that Luna didn't go down the ballad route but instead chose to show off her vocals in this dance track. Such a good song.
Taeyeon - Why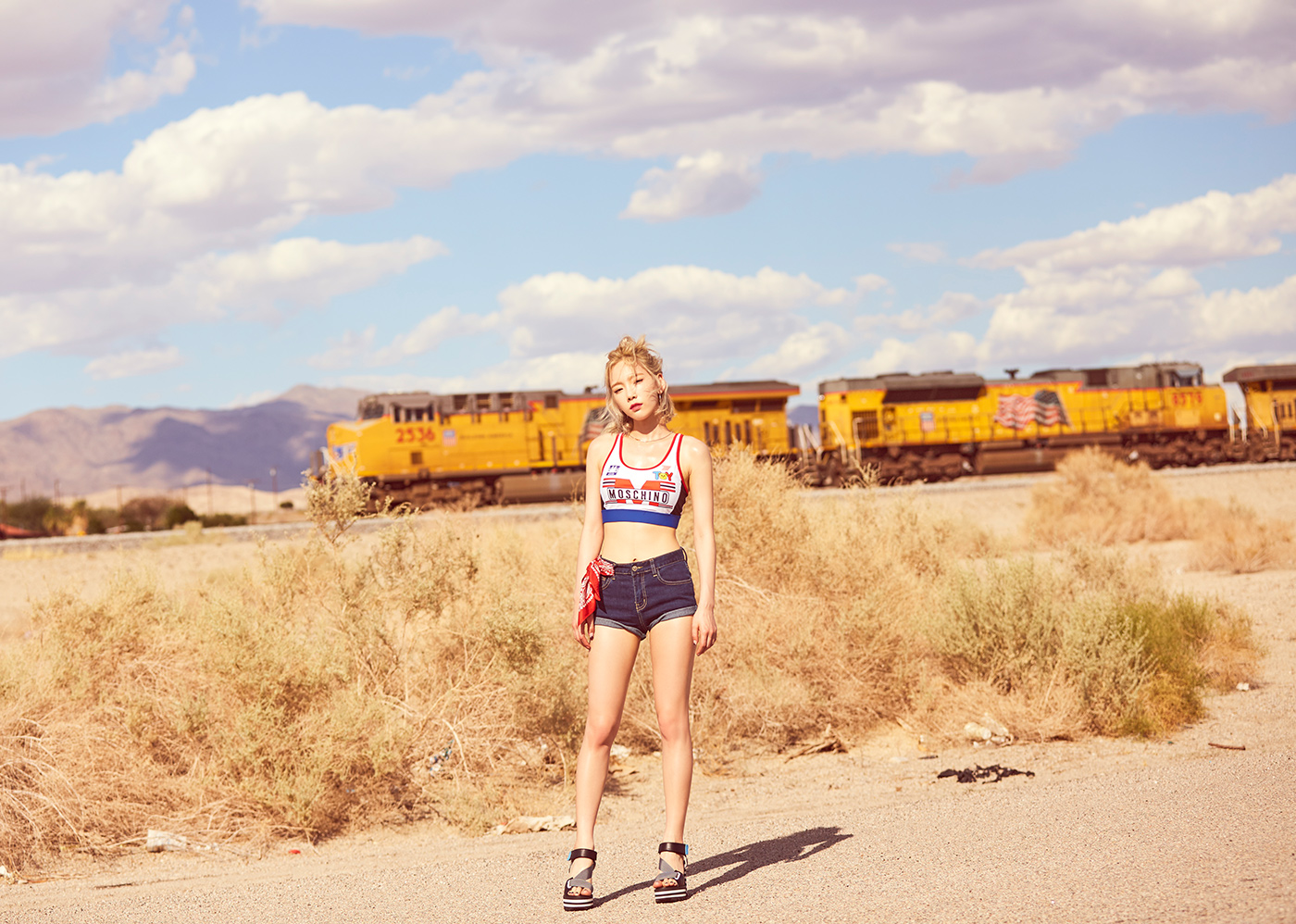 I didn't exactly love this at first either but after a while it did become my favorite song of the summer, with it's EDM-influences and dance-friendly sound. It's a new genre for Taeyeon and she pulls it off just as flawlessly as one would expect.
Block B - Toy
Another song that might have flown slightly under the radar this year is Block B's "Toy", and it almost did to me too had I not heard it live at Kcon. It's a really chill track with great rapping (as one would expect), great lyrics and heartfelt vocals sung to a beautiful melody.
BTS - Blood, Sweat & Tears
You wouldn't expect a BTS song
not
to be here, right? It's almost as if everything they touch turn to gold, which was proven once again with their comeback this past October. It does have a different sound from their past work but they pull it off amazingly.
I.O.I - Whatta Man
I know that this song was sampled and thus isn't exactly a new, original song, but the arrangement of "Whatta Man" did kind of blow me out of the water. The power, attitude and fierceness is
real
with this track and I love every bit of it.
GFriend - Rough
It was difficult to chose between this song and "
Navillera
" as both were great tracks, but I think that at first listen I liked "Rough" a tiny bit better. It's a song that's very "GFriend-esque" but showcased a slightly more mature sound to round up their successful schoolgirl trilogy.
B.A.P - Skydive
"Skydive" provided me with the kind of content I've been wanting to see from B.A.P since like 2013, and that's not an exaggeration. I absolutely love the song and its raw power and force, with great rapping, vocals and a chorus that gets to me every listen.
EXO - Monster
Here as well I found it hard to pick between "Monster" and their other fantastic title track "
Lucky One
". However this one came out on top due to it being slightly more powerful, with a chorus that hits so hard it's impossible to forget.
Monsta X - Fighter
With Monsta X I once again had to choose between the two great title tracks they've released this year, but as much as I loved "
All In
" as a comeback I actually liked and listened to "Fighter" more, at least when looking at my top hits of 2016 on Spotify.
WJSN - Secret
This comeback did kind of come out of nowhere in the sense that I didn't expect it to be of such high quality. The title "Secret" isn't groundbreaking or without flaw but it still stuck on me and I have been listening to it
countless
times since it came out.
Boa & Beenzino - No Matter What
SM's "Station"
project did provide some great material throughout 2016, but my absolute favorite has to be this electro-pop track by BoA and Beenzino. It has a very fresh and modern sound that I could definitely see being popular even in the US and Europe.
Dal Shabet - Someone Like U
Last but not least we have arguably the most underappreciated jam of 2016; Dal Shabet's "Someone Like U". It's a great 80's influenced pop track with a catchy melody and vocals. I do wish they would've gained some more fame with it because the song
is
that awesome.
Honorable mentions:
GFriend - Navillera
EXO - Lucky one
Taemin - Drip Drop
K.A.R.D - Oh NaNa
I.O.I - Very very very
Day6 - Letting go
Berry Good - Don't believe
SHINee - Tell me what to do
BTS - Fire
Monsta X - All In