One of my favorite things to do when one of my favorite groups has a comeback is to immediately go to Spotify and listen to the album (unless it's a
JYP
group because they
still
don't have a deal with Spotify). Often I find that I like the other tracks on the album more than the title track and that's why I'm surprised whenever someone says they don't listen to the b-sides; they're missing out on so many great tunes! In 2016 there were quite many albums I enjoyed, but below I have gathered my 10 favorites from the past year.
Taemin - Press It
I feel like Taemin really came to his own this comeback, especially compared to his solo debut that didn't really wow me that much. This album however is truly a step up for him as it's packed with awesome songs of various genres, yet has a impressive sense of coherence.
Favorite songs: "
Soldier
", "
Drip Drop
", "
Press Your Number
", "
Already
"
Got7 - Flight Log: Departure
I'm still not really feeling "
Fly
" but the rest of the songs on this mini-album are certified jams. Got7's discography is really all over the place with both good and bad releases, but this album actually shows that they
can
make good music. Shame it had to be followed up by "
Hard Carry
".
Favorite songs: "
Can't
", "
Rewind
", "
See The Light
"

GFriend - LOL
I've always liked GFriend's mini-albums and its b-sides, thus I was very excited for their first full-length album and hoped it would not disappoint. As you can tell; it didn't. All the songs have that signature GFriend sound but there is still a variation which makes it a great cohesive album.
Favorite songs: "
Distance
", "
Mermaid
", "
Compass
", "
Water Flower
"
Oh My Girl - Pink Ocean
This mini-album caught me by surprise because although I liked Oh My Girl before I didn't know they were capable of this kind of good music. It's definitely sweet and girly but that isn't necessarily a bad thing, especially if the songs are of as good quality as they are on "Pink Ocean"
Favorite songs: "
Liar Liar
", "
I Found Love
", "
Step By Step
"
BTS - Wings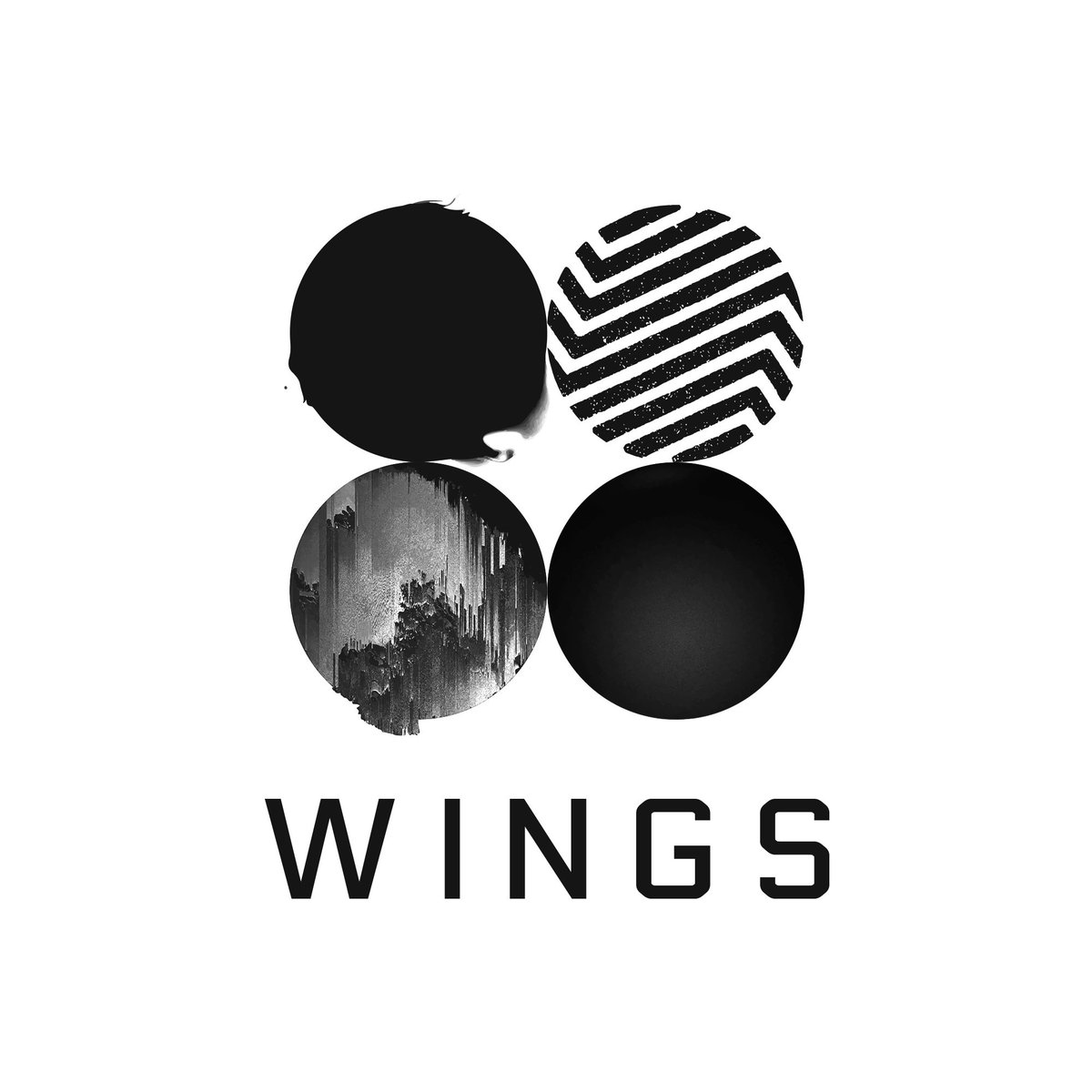 Unsurprisingly BTS shows up on this list too because what else can be expected when they release an album as good as "Wings". The album showed great development for the group both with the members all having solo tracks but also with a slight change in sound which I really liked.
Favorite songs: "
Begin
", "
Lie
", "
21st Century Girl
", "
2!3!
"
Hyomin - Sketch
I feel sad that Hyomin's comeback was so overlooked because although the title track was underwhelming the actual mini-album is pretty phenomenal. There are so many beautiful songs that showcase a deeper musical maturity and Hyomin gets to prove she actually knows how to sing.
Favorite songs: "
Gold
", "
Still
", "
Only We Are Aware Of Our Story
"
B.A.P - Noir
If there's one group whose album this year I was particularly floored by it has to be "Noir". For B.A.P to come back with an album like this after several underwhelming releases brought me so much joy. It's mature and possibly more on the darker side, and I love it because of that.
Favorite songs: "
Skydive
", "
Ribbon In The Sky
", "
Killer
", "
Confession
"
Luna - Free Somebody
Another overlooked release in 2016 was Luna's solo debut, especially the accompanying mini-album which was just
out of this world
. Apart from perhaps one song I loved everything, and I love the sound she chose as it both makes for great tracks and allows her to make use of her flawless vocals.
Favorite songs: "
Free Somebody
", "
Keep On Doing
", "
Galaxy
"
Day6 - Daydream
I honestly didn't think that Day6 would be able to release a second mini-album as good as their first one, and I was right. "Daydream" is even better.
Every
single song is brilliant
and
the song order is also fantastic as it helps create cohesiveness and fluidity in the album.
Favorite songs: "
First Time
", "
Blood
", "
Sing Me
"
Nell - C
Last but not least we have Nell who also released a new album in 2016 after two years. You all know I love this group and their music, with this album being no exception. It's literally the next beautiful song after the other, and even though it's not my favorite Nell album it's still fantastic.
Favorite songs: "
Day After Day
", "
Vain Hope
", "
Dream Catcher
", "
Sing For Me
"
Honorable mentions:
Winner - Exit:E
Rainbow - Prism
SHINee - 1 of 1
GFriend - Snowflake
Kim Jae Joong - NO.X
Monsta X - The Clan: Guilty
Twice - Twicecoaster: Lane 1
AOA - Good Luck