I've wanted to do this for quite some time now but I didn't really know how to present it up until now. I imagined a weekly recap of some sorts of my favorite social media, or SNS, pictures from idols that have been posted during the week. This is my first attempt, and I don't know how it'll pan out but at least I gave it an honest shot if it would turn out not to be successful. My primary source will be
Instagram
, naturally, but also
Twitter
and occasionally
Weibo
. Let's see how this goes!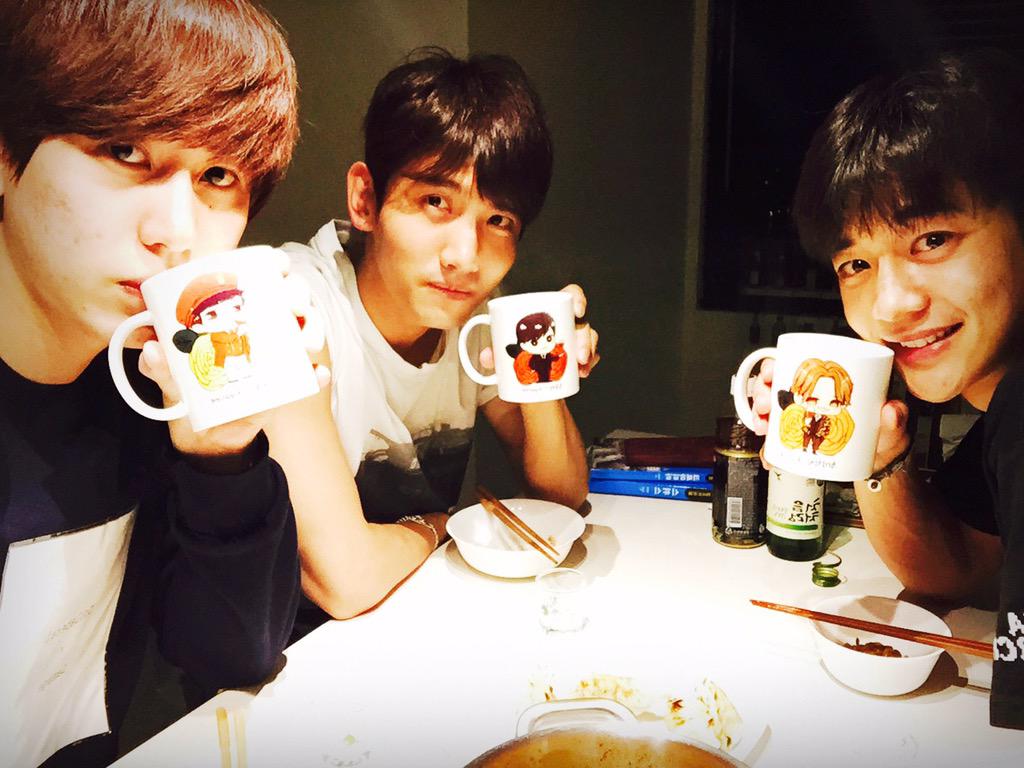 Kyuline sipping out of fanmade cups. They look cute both as anime characters and real life people.
Key posts a glorious selca. I wish I had skin that flawless.
The three ultimate babes of Cube; Hyuna, G.Na and Jihyun pose together.
Taeyeon and her brother take a beautiful sibling picture in the beautiful New Zealand landscape.
The girls of AOA have a picture taken of them taking a selca....selca-ception?
Jaejin, Minhwan and Seunghyun prove why FTISLAND is one of Korea's most attractive groups.
Cutie-pie Qri takes a lovely selca. She looks like a real-life doll!
Wonpil has one of the most unique faces in K-pop, and I love it.
Erin and Sungah have a cute coffee date, and I really like Erin's new haircut.
Junior just casually killing fans' hearts with his gorgeous face.
Princess Sulli looks beautiful as always, and not much else needs to be said.
I can't get enough of Yubin recently, especially with that stunning blonde haircolor.
Another person who's always bringing their visual A-game is Jungshin.
Gorgeous Sooyoung shares a photo from the 2015 Korea Drama Awards, which she both hosted and won an award at.
Another day, another slay; true Nana style. Seriously, no one can beat her looks.
It's hard to chose only one of Sunmi's many hot selcas, but this one was particularly divine.
YoungK get his hair done, looks sexy as regular. Man, I am so deep into this guy.
Jia effortlessly shows off her ridiculously flexible body. I'm forever jealous.
Last but not least we have the one and only
Jessica Jung
, who continues to be amazing, and that's about all we have time for this week. Let me know what you think about the format of this segment and if I can do anything better for next time. I enjoyed it at least, because who doesn't love seeing the faces of these beautiful people?