You might ask; what makes a good comeback?, and I don't think there's one correct answer for that question. Generally when a group or soloist makes a comeback there are a few things that factor in, like the title track and MV as well as the eventual mini or full album, but aspects like the concept, styling and originality also matter to a certain point. I tend to weigh in all those things, but at the end of the day the
feeling
a comeback gives you might be the most important thing. Below you will find the comebacks of 2015 that left the most impact on me personally, and the ones I thought had the most solid components.
Nine Muses - Hurt Locker / S/S Edition
There's no surprise to anyone here that I love this group of ladies and that I root for them no matter what, but sometimes even the best have their downfalls. With Nine Muses it was their "
Drama
" comeback earlier this year, which wasn't to my liking, but they completely redeemed and even went above redeeming themselves with their summer comeback. Everything was amazing; from the title track to the mini album, the summery video and the energetic choreography. Hadn't the summer been so crowded with other, already more famous girl groups I'm sure this one would've gone big as well.
Got7 - If You Do / Mad
I cannot tell you how happy I was when "If You Do" was released, beacause there are simply no words. Let's just say that this was the song, concept and video I had been
waiting
for
and
needing
for them to come back with, and the relief and joy I felt as it happened was overwhelming. I'm not sure it's the actual quality of the release that made this comeback so special (although the song was fantastic and the video also one of their better ones) but it was the change in style and concept that I felt was the main attraction as they finally showed a more mature and serious side of themselves (and not to mention sexier.)
Oh My Girl - Closer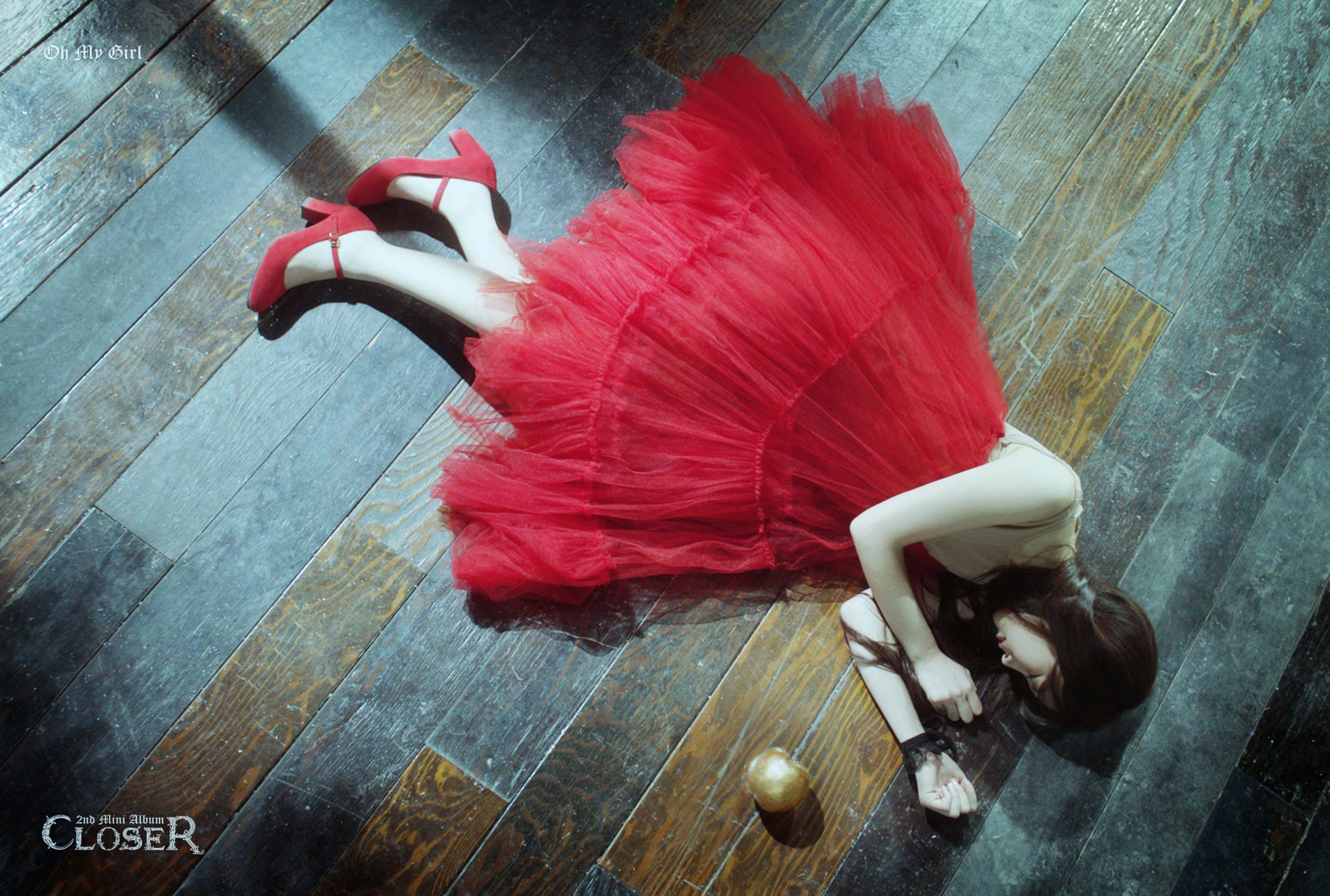 This is a comeback I never in my wildest dreams would have imagined, and certainly not would've expected from a group that debuted only this year. When most rookie groups tend to play quite safe their first year and stick to one similar sound to build an identity, Oh My Girl took a risk with their first comeback "Closer" and it certainly paid off. The song is absolutely gorgeous and has a soft, dreamy sound that is way maturer than their debut song, and the video is
breathtaking
. Not to mention the unique and original choreography that with this amazing comeback is the cherry on top.
SHINee - View / Odd
There are two reasons SHINee is on this list, and two reasons only (pretty much, at least). One: "View" as a song, and comeback title, was
game-changing
. Two: I love this group so freaking much. What I mean by this is that although I liked their album "
Odd
" and their repackaged "
Married To The Music
" even more so that alone isn't enough to place them on this list. It was good, yes, but nowhere near amazing. What was amazing however was "View" as it brought a whole new
genre
into K-pop; house music, and this is the kind of music I live for. Along with the summery video and SHINee's overall awesomeness made this comeback worth remembering.
4Minute - Crazy
Where do I even begin with this comeback? Apart from the album and B-side, 4Minute's "Crazy" comeback has been everywhere in my "Best of 2015" series; title track, choreography, video, styling (which isn't a category, but still), and now they're here as well, of course. Like I've already said before I
love
4Minute's earlier stuff because they were fierce, sexy and cool and had great tunes, but then they started to work with Brave Brothers and everything went downhill.
That's
why this comeback is so fantastic, not only because of the actual quality but because it's 4minute taking their identity and sound back, and I wouldn't have it any other way.
BTS - I Need U + Run / The Most Beautiful Moment In Life Pt 1 + Pt 2
Although this is technically two comebacks I'm counting it as one, because as a concept and art work it is one piece. This project BTS has had going on in 2015 has exceeded all my expectations, especially after their late 2014 comeback with "
Danger
" which I didn't like much at all, and they've proven both to me and most likely many others just how good they are. The concept itself is amazing, the albums have been fantastic and the videos were more like short films rather than your standard MV. It's fair to say that 2015 will be a year worth remembering when it comes to BTS.
Wonder Girls - I Feel You / Reboot
Once again they show up, the comeback queens of 2015. I can without hesitation say that Wonder Girls' 2015 comeback set the bar so high for me that no other group could live up to it, and that it was overall the absolute best comeback of the year. There are many things that factor into this decision, like the fantastic band concept with a stunning video and title track and a brilliant album that was like a tribute to the fantastic pop music of the 80's, but above all it was the fact that they even made a comeback at
all
. Coming back after a long hiatus and member changes isn't easy, and doing it to this extent with all brilliance it included has to be nearly impossible and yet they did it.
Infinite - Bad / Reality
When I first heard Infinite's "Bad", and I listened to the audio only, I was blown away. I had already been impressed by producer
Rphabet's
work with "
Back
" last year, as I thought it was one of Infinite's best title tracks in years, and when I heard he was coming back again to work with the boys I was beyond excited. "Bad" is, simply put, an amazing song and although it's a departure from Infinite's signature sound it still feels like them. The other components of the comeback, like the video and album, were also very impressive and the album especially is one of my favorites of the year.
f(x) - 4 Walls
How could I not talk about comebacks and not mention f(x)? It's impossible. My bias group, my darlings whom I cherish so much and their fantastic, brilliant music. Of course I was worried what would become of the group when Sulli left and I naturally feared the worst, but then they
did
come back, stronger than ever before. These aesthetic, conceptual queens took over my existence at the time with the flawless teaser photos, then the MV release and the album. Everything was perfect, and there's honestly nothing else I can say about that.
Xia - Flower
The last comeback I loved this year was, probably unexpectedly
Xia Junsu's
, as he's also been featured in almost all posts regarding what was best in K-pop in 2015. I've always been sort of lukewarm to his material as a solo artist, some of it I do like and some I don't, but with this comeback he truly hit all my sweet spots. The MV and title track "Flower" left me speechless, and still do, and the album he released is definitely my favorite of his. At times like this I'm happy he and the other
JYJ
guys left
SM
, because otherwise we probably never would've seen him do anything close to this, and that would be a loss not only for me but for the world.